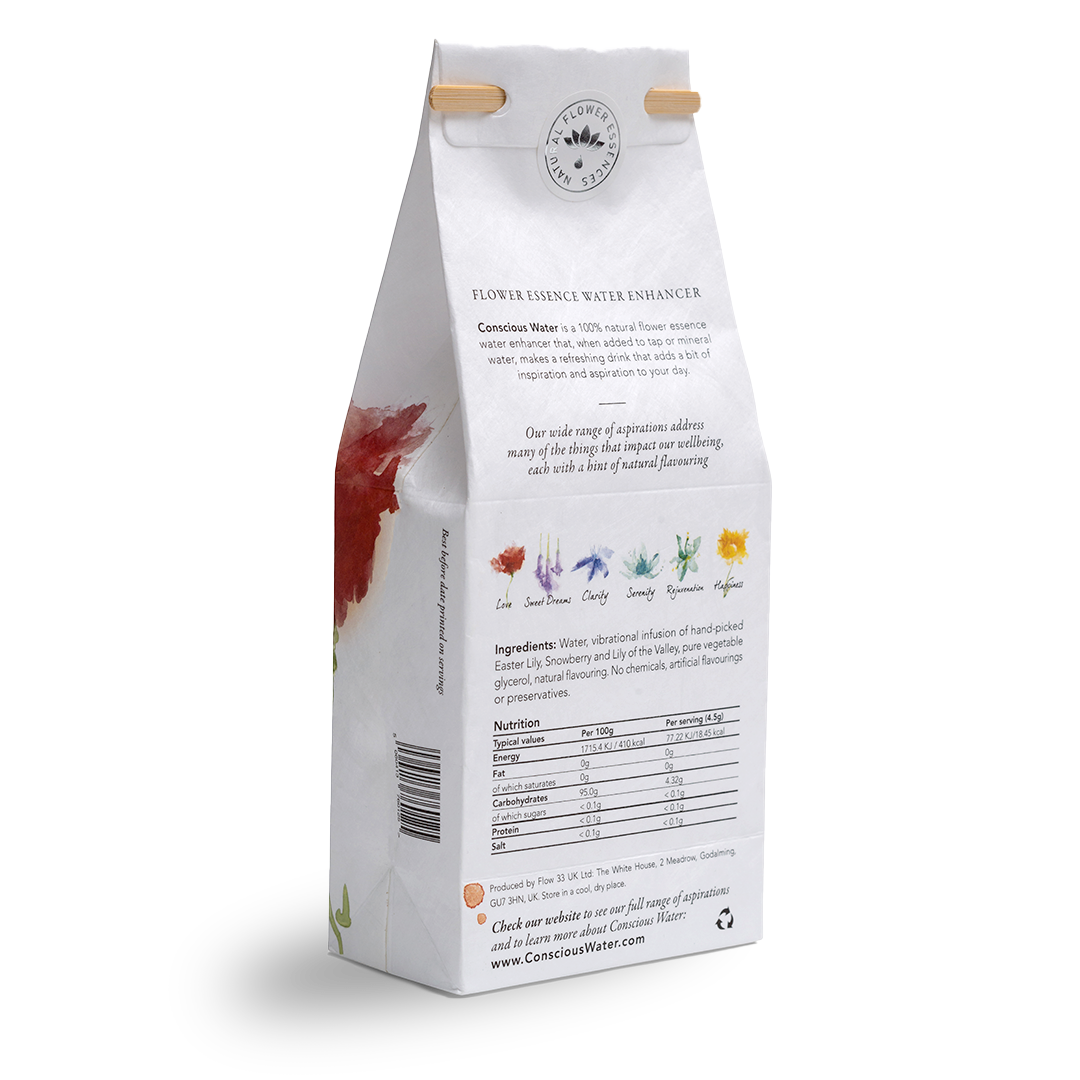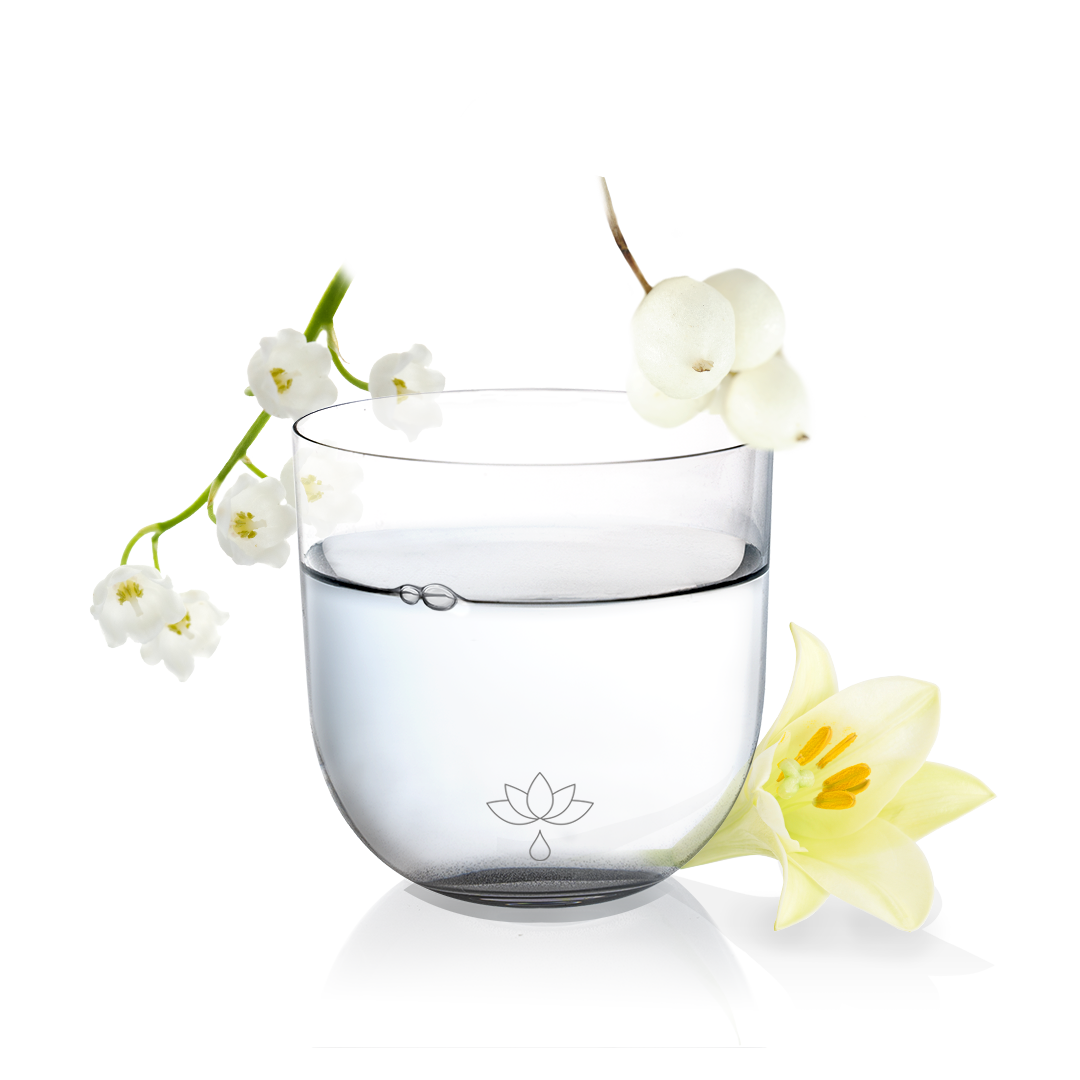 LOVE
Conscious WaterLiquid Infusion
Pure and delectable, Conscious Water Love is created with the intention of attracting more love into your life. Powered by natural flower essences and enhanced with delicate notes of Lychee and Rose, each single serving liquid infusion serves to enrich your water, and open your heart. pack of 30x Liquid Love Infusions.
Product Information
- Consciously formulated, sustainably created
- Enjoy with hot or cold, still or sparkling water
- Suitable and safe for all ages, including for diabetics
- Absolutely zero artificial flavours or preservatives
- Sugar free and only 15 calories per serving

Shipping Information:
- Select your shipping preferences at checkout
- Free shipping worldwide on orders over £50

Ingredients
Pure vegetable glycerol, water, natural flavouring, flower essences of Easter Lily, Snowberry, and Lily of the Valley blooms.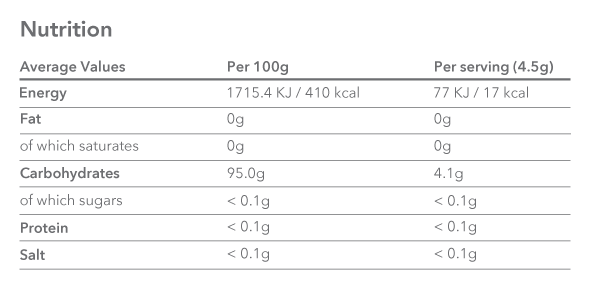 LOVE
=
Not Just a Drink - It's an Intention
When I first found out about Concious Water, my first thought was, "What an incredible idea!" I received a variety pack of Concious Water. I noticed that a lot of people in their review mostly talk about the flavors of the water, but I swiftly found out it was more than that... Every day, I would observe my family and give them the Concious Water that I thought they needed. If my siblings were overly anxious and excitable, I gave them Serenity. If my parents were in a more depressive mood, Happiness was swiftly added to their filtered water. However, what really made me realize just how effective Concious Water is, was the Love one. My father is a very affectionate man, but rarely gets flowers for my mother. I gave my father Love one morning. By 12 o'clock, my father had went and hand-picked a bouquet for my mother and was smothering her in kisses. What's interesting is that he normally doesn't do this, and he hadn't known that he had drank the Love Concious Water; I only told him at the end of the day! After seeing these effects on my famil and myself, I would gladly buy from this shop regularly! However, I wish that this shop would sell in the United States as well, they would definetely make a lot of profit there!!

SUSTAINABLE

NATURAL

VEGAN

CAFFEINE FREE

SUGAR FREE
FLOWER ESSENCES
Handpicked from earth's bounty, Conscious Water Love features flower essences of Easter Lily, Snowberry, and Lily of the Valley blooms.
BOTANICAL EXTRACTS
To enrich the flower essences formulation with natural flavour and health-giving nutrients, Conscious Water Love features pure Lychee and Rose extracts.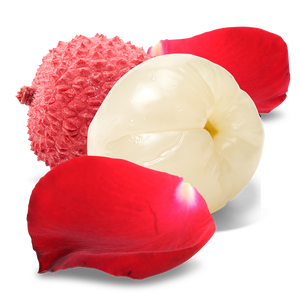 LYCHEE
Providing a burst of tropical flavour, Lychees are naturally sweet and jam-packed
with Vitamin C, minerals, and healthy antioxidants.
ROSE
Known for their irresistible scent and delicate taste,
Roses are a universal symbol of love and are thought to be nature's aphrodisiac.
ENJOY IN 3 EASY STEPS…
STEP 1… fold

Fold the single serving liquid infusion in half.
STEP 2… squeeze

Squeeze into 250ml or more of fresh water, to taste.
STEP 3… stir

Stir swiftly, breathe deeply, and sip intentionally.
FAQ
What is Conscious Water?
Created to empower you to drink more water, more consciously, Conscious Water provides functional hydration for intentional living. Each liquid infusion features a proprietary blend of natural fruit and flower botanicals that enhance the taste of fresh water, boost your wellbeing, and support you in practicing mindful living.
Read more
How do i use the Liquid Infusions?
Enjoying Conscious Water is as easy as 1, 2, 3. First, you fold the single serving in half. Next, you squeeze the contents into 250ml or more of fresh water (depending on your taste preference). Then, you stir swiftly, breathe deeply, and sip intentionally.It's designed to be easy, so you can drink mindfully at home, and on the go.
Can I enjoy multiple liquid infusions per day?
Yes! Conscious Water Liquid Infusions are safe, natural, vegan, sugar free, caffeine free, low calorie, and suitable for frequent daily consumption. In fact, each Conscious Water Liquid Infusion is created to support you in hydrating more frequently, and more effectively, in order to boost your overall wellbeing.
Where is Conscious Water created?
Featuring natural flower essences that are sourced and handpicked around the world, Conscious Water Liquid Infusions are formulated with care in the United Kingdom.
How does Conscious Water contribute to a better future for us all?
Here at Conscious Water, sustainability is part and parcel of everything we do. We believe that sustainability is a conscious choice and we do our best to make better choices daily—in support of one another, and our shared planet.